Earlston High School Garden in Bloom
It was a pleasure for Community Councillors Sheila Gibb and Norman Catto to visit Earlston HS on , meeting Mr Dalrymple and Mr Foggin with some of the pupils who are going to be working in the school garden and taking part in the first ever horticulture course on the curriculum.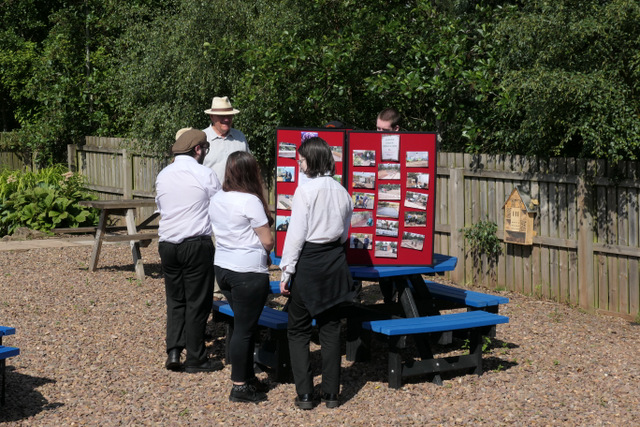 Most people are unaware that Earlston Community Council secured funding from The National Lottery Community Fund in Scotland during autumn 2019 to work with the school and Beyond Earlston on a project to renovate and use the garden but Covid struck before the work could begin in earnest.
Fast forward to June 2021, with no more than four volunteers allowed on site at any time, the project got underway by clearing the weeds and branches that had taken over in that time.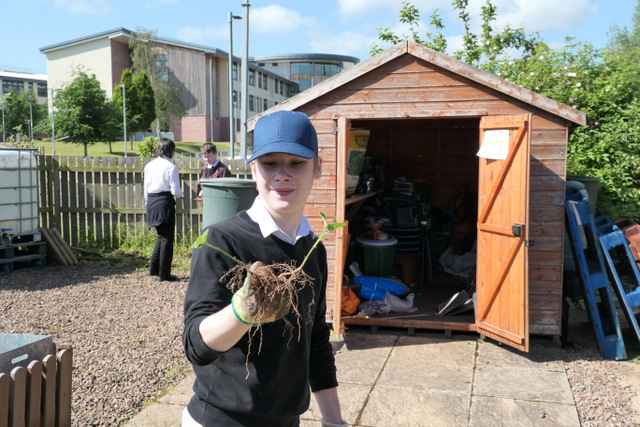 The work has been very much under the radar because the site is out of view, outside Earlston itself, and even some staff didn't know there is a garden!
A local business removed the waist high weeds and another from the Borders built the replacement polytunnel.
Everything else has been the result of hard physical work by Community Councillors, Earlston in Bloom volunteers, including roping in Earlston Paths Group to help clear the site and lay membrane, Jog Earlston to shift and spread 10 tons of gravel, Scottish Fire and Rescue Service based in Galashiels to fill water storage tanks. A garden with no tap!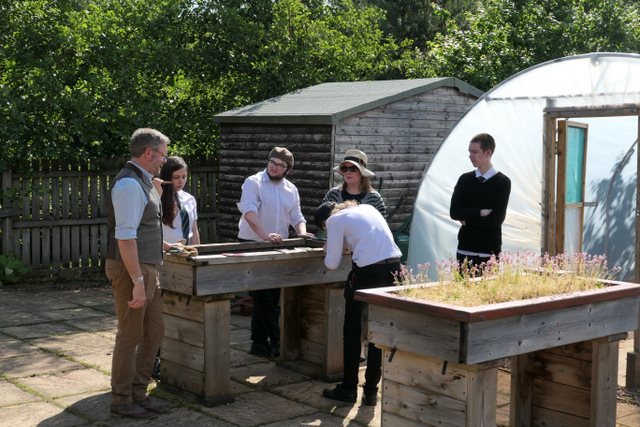 The garden has been transformed into the new manageable layout requested by the then Head, Mr Sinclair, with growing space, planters, polytunnel, pond, wheelbarrows and so much more while new seating means there is also an outdoor classroom available.
From now until the end of this term when visiting, studying or working at the High School please make sure to stop and look at the three display boards in the entrance.
No need for words when slightly lopsided pictures (done in a hurry!) tell the story of Before, During and After.
Earlston Community Council and Earlston in Bloom community volunteers are looking forward to continuing this worthwhile and enjoyable partnership next session.
We won't forget to crop bushes, freeze fruit during the holidays and on 31st July will be sure to take our visitor from Keep Scotland Beautiful to admire the garden, its transformation and hear about future plans.