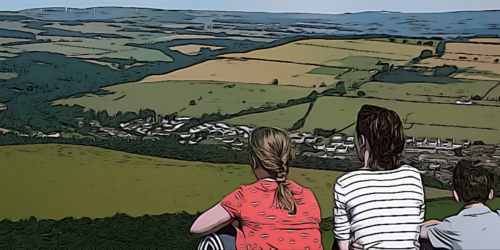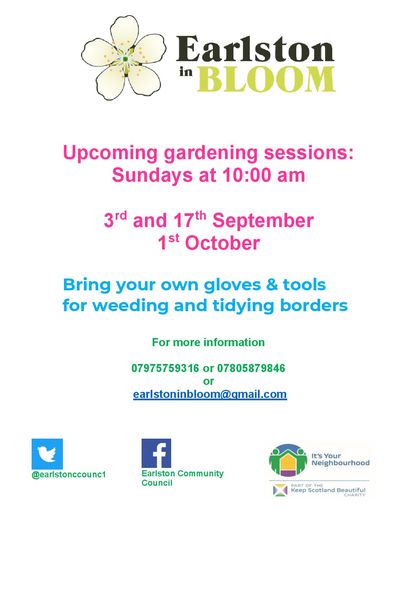 Welcome to the Earlston Community Council. Here you can find:
Contact details.
Events.
Minutes from community council meetings.
Earlston
Earlston Community Council is based in a vibrant community located at the heart of the picturesque Scottish Borders countryside, with a population of just 1,800 it has a village atmosphere valued by residents that we want to retain. The area covered goes south to Redpath, north to Carolside.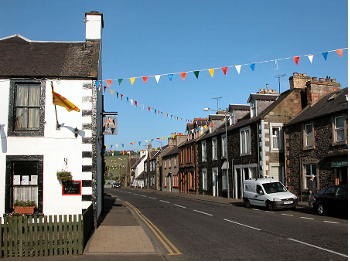 Earlston has a range of services and facilities including a supermarket with petrol station, independent shops, pubs, cafes, pharmacy, health centre and businesses. Earlston Parish Church can trace its origins back to the twelfth century and a church hall is available for community use.
The Green is at the centre of village life and overlooks several traditional stone-built homes and buildings dating back to the nineteenth century. Other green spaces include the public park at the Haugh, next to the Leader Water, as well as well-loved footpaths.
The area has a mix of different sizes businesses, industrial estates and farms in the surrounding countryside. Some residents work locally, others commute to workplaces across the Borders and beyond.
Transport
Earlston is on the A68 with good links to Edinburgh just over 30 miles north and Jedburgh about 14 miles south. The Borders Railway between Edinburgh and Tweedbank provides a link to the main rail network while Borders Buses run services to Border towns and Edinburgh.
Schools
Earlston High School serves several Borders communities as well as the village itself. It moved to a new purpose-built campus on the eastern edge in 2009 and includes the library.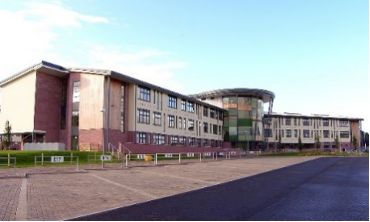 Earlston Primary School includes nursery provision. In 2024 a new primary, nursery and play park will open once works are completed.
Earlston is also home to Leader Valley School, opened in 2017, for pupils with additional support needs from across the Borders.
All local schools are supported by active Parent Councils encouraging links between the schools, parents, pupils and wider community. The much-loved East Green Nursery and Out of School Club in the High Street adds to early years education and childcare provision.
Community groups and activities
There are a number of active community groups and societies covering various interests and age groups for all ages including local history, sports, and the environment. Earlston Paths Group and Earlston in Bloom attract visitors and residents alike while annual events are well supported including Civic Week, Christmas Lights, Earlston 7s rugby tournament, Remembrance Sunday.
Earlston Community Action Plan
In 2018 the Earlston Community Action Plan was launched after in depth consultation by external consultants. The pandemic meant work on its Themes was halted, its hoped to revive it with an updated and revised Plan based on community conversations in 2023.