Sunflower Competition Results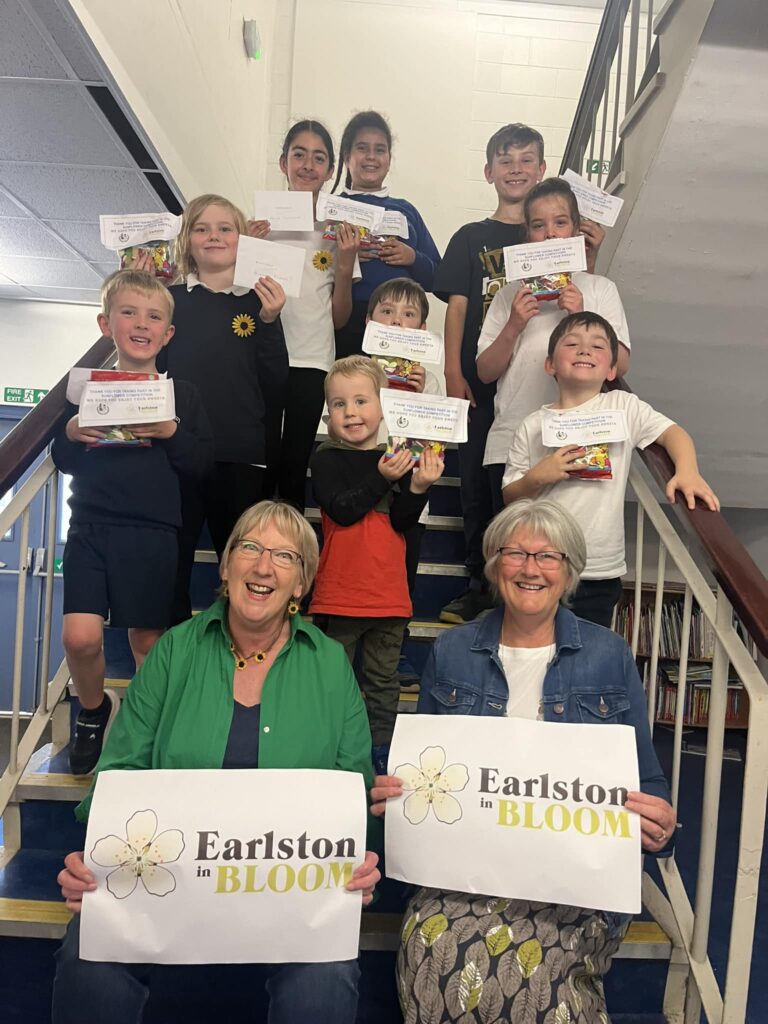 This week we announced the results of the Sunflower Competition for local children.
We had a wonderful welcome from staff and pupils at Earlston Primary School and Earlston Early Learning and Childcare Hub.
Sweets also headed home to a little brother who was at East Green Nursery and Out of School Club yesterday, while another was off primary unwell this week.
Book tokens went to Harkamel, Matthew and Max along with handmade sunflower ceramic badges, thanks to clever Christine Mitchell.
Thanks to our young people and their families for taking part and helping us to Keep Scotland Beautiful.